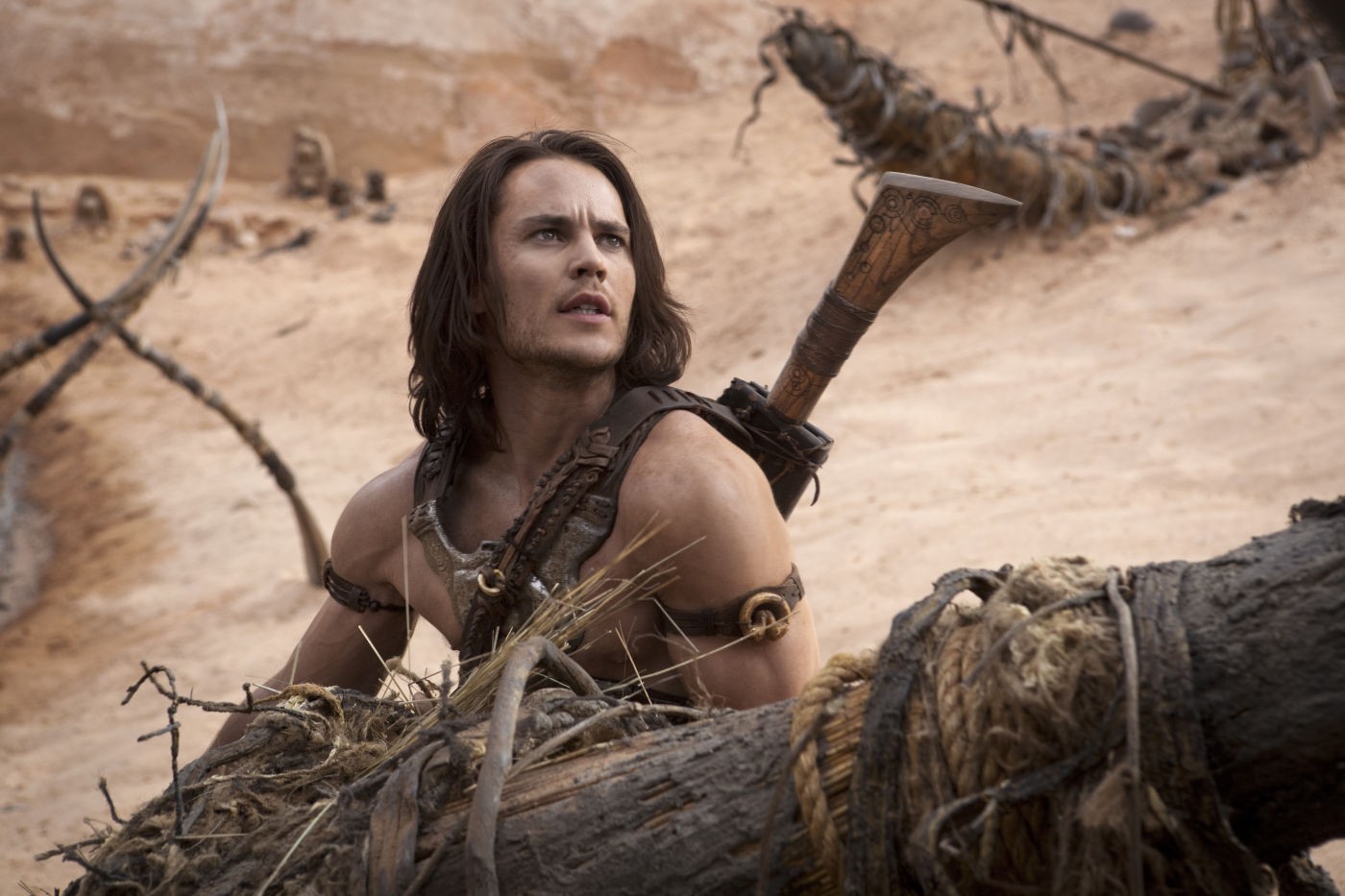 Updates:
Disney's super-budget spectacle John Carter debuted to a moderate $9.82 million on Friday, which is a significant drop from other March releases. However, John Carter's opening was 4% less than Prince of Persia: The Sands of Time opening day of $10.2 million. With such results, John Carter is headed to gross a below par $29.4 million over its opening weekend.
With an enormous budget of $250 million (4th most expensive film), John Carter lacks the energy in ticket sales that a movie with such a budget would have. In North America, all signs point out to a paltry opening of around $30 million. Not only is it going to debut to a low gross but it is also going to land second on the top-ten opening of this week--right behind The Lorax. With all the competition in March, John Carter will be lucky to garner more than $120 million in North America. Expect it to gross $88.7 million in North America.
Andrew Stanton's big-budget film John Carter grossed a mediocre $500,000 in its American midnight rollout, which portends a gross similar to that of Prince of Persia: The Sands of Time, which ultimately grossed $90.8 million in the US, and Canada with an opening weekend of $30.1 million. However, Prince of Persia is a more acquainted brand that grew out of a lucrative video game unlike John Carter.
Usually, movies that perform relatively bad in North America rise in international markets. However, in this case the film does not look poised to follow this trend. International marketing falls short compared to that of North America. Opening in a few markets already, John Carter did not call in many audiences and opened to average results. Nonetheless, with huge markets left to open it still could compensate for its losses in other markets.

It earned approximately $13 million on its first day, which is quite low considering the fact that the money came from all around the world save China and Japan.(Numbers may be incomplete) Rising from the dark waters into refulgent light, John Carter oddly enough opened to an outstanding $6.5 million in Russia, marking the highest opening day in history. With good business in some parts of Asia namely Hong Kong and Thailand, Carter may perform well in China and other Asian Countries. John Carter is set to open in China next week and Japan April 13. Expect it to gross $207 million internationally.
Worldwide Forecast:
$290 million
If John Carter opens to outstanding results in China, an international gross greater than $200 million would be expected. With low expectations in North American box office results, the film also has a bad of word of mouth amongst critics--it currently holds a 51% approval rating on Rotten Tomatoes.